Football
Tag Rugby
Cricket
Other Sports
Thursday 2nd March 2017
Caslon Girls 4 - Cradley C of E Girls 2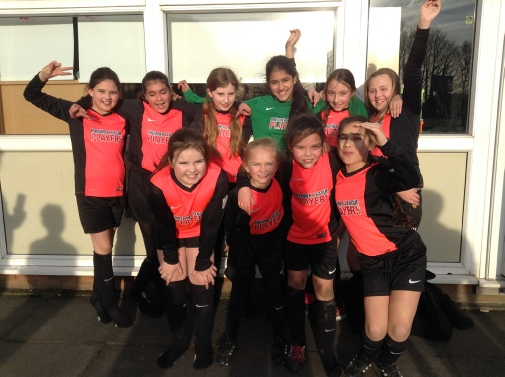 Caslon girl's football team faced Cradley Church Of England Primary on Thursday afternoon for an eagerly anticipated friendly. The girls have been training hard over the past few weeks and were excited the game had finally arrived.
The first half was close affair with Zaina giving Caslon the lead, before Cradley grabbing an equaliser. The second half was even more exiting than the first. Cradley took the lead with a well worked team effort, before Caslon took over.
Tianna bagged an equaliser before an own goal gave Caslon the lead. There was even time for Zaina to add another before the final whistle was blown.
Captain and striker Zaina, who got two goals in the game said
"I am so proud of my team and how we played, we have played two games this season and scored five goals already! Bring on the next game!"
Team managers Anna Wright and Mr Hill could not contain their excitement after the game. "I can hold no higher praise for the team on that performance, they worked so hard together, showed a great attitude and helped each other out. Well done girls you deserve it." a delighted Mrs Wright said after the game.