Mr Wagstaff is the teacher in Year Five, supported by Mrs Hadley. Mrs Grice will also be teaching in Year 5 during the Spring/Summer term.
Please encourage your child to complete their POW project which is due by 24

th

March
TourDaycareNurseryReceptionYear 1Year 2Year 3Year 4Year 5Year 6
We are delighted to be introducing our new topic of Anglo - Saxons. We will be exploring and studying the time period between 600AD - 1066. Elements planned include researching the arrival, settlement, daily life, religious practices, the decline of the Anglo Saxons and their legacy - including Sutto hoo, Offa Dyke and West Stowe.
I encourage you to share this learning with your child by joint research at home or by simply asking your child about their new learning. Practical activities over the term will include the designing and making Anglo Saxon jewellery, musical instruments, toys and we will even sampling Anglo Saxon food - Mr Wagstaff and the class will be cooking a stew recipe from circa 800ad.
In March we even had a visit from some Anglo-Saxon villagers! See the photos below…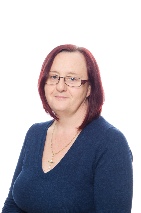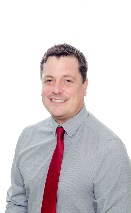 Useful Websites
Click to go to the site
Flash Maths
Sumdog
Fiver challenge 2017
Education City
R.E Debate
On Thursday 2nd March, Mrs Barker took 6 of our Year 5 children to St James' Primary School for the Dudley Schools R.E.debate 2017. We were opposing the motion 'The true meaning of Christmas has been forgotten.' All of the children spoke clearly and confidently, making valid points and even changing some of the opinions of the opposing team! Mrs Barker said, "Even though we didn't win our debate, the children represented our school with pride and I was extremely proud of them all. They were a credit to Caslon."





Caslon Primary Community School
Beeches View Avenue
Halesowen
B63 2ES
Tel: 01384 818875
Email: info@caslon.dudley.sch.uk
Head Teacher: Mrs K Brass

Trip to the National Space Centre
Year 5 enjoyed a fantastic day at the National Space centre in Leicester. The children had a tour of the night sky in the planetarium learning all about constellations and the movements of the stars and planets. The centre has many satellites and rockets that have actually been into space with the most impressive standing at over 200 feet in height! The pupils are currently blogging about their day, these will be uploaded soon. Enjoy viewing the photos of our day below…